If you're running yourself ragged by trying to keep track of your fleet vehicles manually then, you need to Stop!
Let's break-in with a case point:
You have five trucks out there on the road making critical deliveries of a premier client. You try to contact the drivers for the whereabouts of your vehicles and learn that your first vehicle has reached on time and without any difficulty, second one has met severe breakdown, the other two have got deviated a lot from their designated routes and are short of reaching their respective destinations atleast by another 24 hour-run, and you have no clue where your last vehicle is at this time (you see! a dead spot, you would come across this very often if you're going old-school to locate or track your trucks). It's no fun situation, right? You are completely frustrated at this moment and, there is little-to-no scope of adjusting the deliveries now and get out of this tough spot instantly, of course, unless you have got some plan B as your recovery strategy. This is a typical scenario that develops around your day-to-day logistics operations when you're managing just three-to-five trucks, imagine the pain it would add if you're operating a medium-sized fleet of say 100 or more vehicles across the country. Your business outputs would certainly slump here and are in the utmost need of a truck tracking system to take care of the monitoring and control part of your fleet. You would very much be able to relate to the situation if you're a fleet owner or fleet manager without the help of any digital GPS Tracking For Trucks.  
A well-designed GPS tracking for trucks presents a quick way to locate and keep track of the fleet vehicles and other important assets in transit, and enables logistics companies to ensure that goods get delivered at the right place, in right time and in right assortments. The best thing to do here is to invest in a fleet management system that brings an additional layer of visibility (for both customer and employee), more productivity and enhanced safety to this entire ecosystem.  
Fleetx's  GPS truck tracking software uses a combination of technologies viz. AI, machine learning, sensors and predictive analytics to help fleet owners improve their efficiency, safety and make smart and informed decisions in a cost-effective & flexible way.
How fleetx's  GPS Tracking for truck can impact your business:
A GPS device for trucks can fetch the data to find and fix the unproductive efforts on behalf of the fleet manager and/or the driver and provides better fleet management. Realtime tracking of your trucks can lead to increased number of trips and hence the improved productivity.
Reducing fuel consumption:
We provide the most accurate vehicle mileage (petrol/diesel/CNG), engine idling, ignition on-off, over-speeding, hard acceleration/de-acceleration, sharp turns and alike. These all are the highest contributing factors for fuel wastage. You can use these stats to control fuel consumption and to improve the driving behavior of your drivers.
Learn more: How fleetx keeps you ahead in fuel saving segment?
Insights for day-to-day operations:
As the vehicle positioning is done on a realtime-basis, a fleet manager can anlayze the current scenario by taking into account the vehicle and driver performance and may adjust the deliveries if need be. This is the greatest advantage you can get from a digital truck tracking system to smooth up your business operation. Truck performance reports covering daily running, mileage, start time, stop time, start location, stop location, stoppage duration are just few of the add-on reports to ease up things for you.
Ensure safety of drivers, material on-board and the roads:
With a range of customized alerts like over-speeding, idling, sharp turns, high acceleration/de-acceleration, high rpm, high coolant temp., fatigue driving you can get realtime alerts on your driver's driving behavior. You also get an SOS button that your driver can make use of in case of any emergency situation so that a more personalized help can reach him more quickly. You can also lock/unlock your truck remotely in case of any emergency or some other adverse situation.
Brush-off the billing disputes:
With everything time-stamped, you get the realtime construct of the places a truck has been to, which would serve as proof of history which you can piggybank to later on for different purposes. For instance: this could be immensely helpful in resolving any billing dispute your client has raised over any completed or incomplete Job running.    
Learn more: Why is it important to have a payments system in place for your logistics business?
Prevent theft and unauthorized use of trucks:
Be aware of all the user-defined Geofence based breaches that any of your fleet vehicles makes. In the instances of theft or any unauthorized use of the truck, fleet managers can be alerted via specific ping. Geofence allows you to set a virtual boundary around a yard or job site or some specified halt location beyond which if the vehicle makes any movement, specific users can be alerted and via their chosen method of communication (Email/SMS). You can then keep the realtime tab on the location of the truck and may take the help of the police authority for further investigation, in case of theft.
Reduce maintenance visits, breakdowns and downtime:
Now, be able to schedule your routine maintenance and monitor various in-line repairs, replacements and associated costs with our platform. We do also provide the DTC codes to debug the engine issues more conveniently, in case of any incipient or persistent engine fault to avoid future breakdown.
Learn more: Why regular maintenance is important?
And, How fleetx can help you with that?
Another trivial looking yet significant use-case is in eliminating the yard hunts:
If you belong to a distribution center and you have got tons of trucks lined up in the yard and the arrangement is haywire, when a yard spotter steps out of the building in search of a particular truck, it might require a long tedious walk before he/she realizes that the asset is actually located in opposite direction.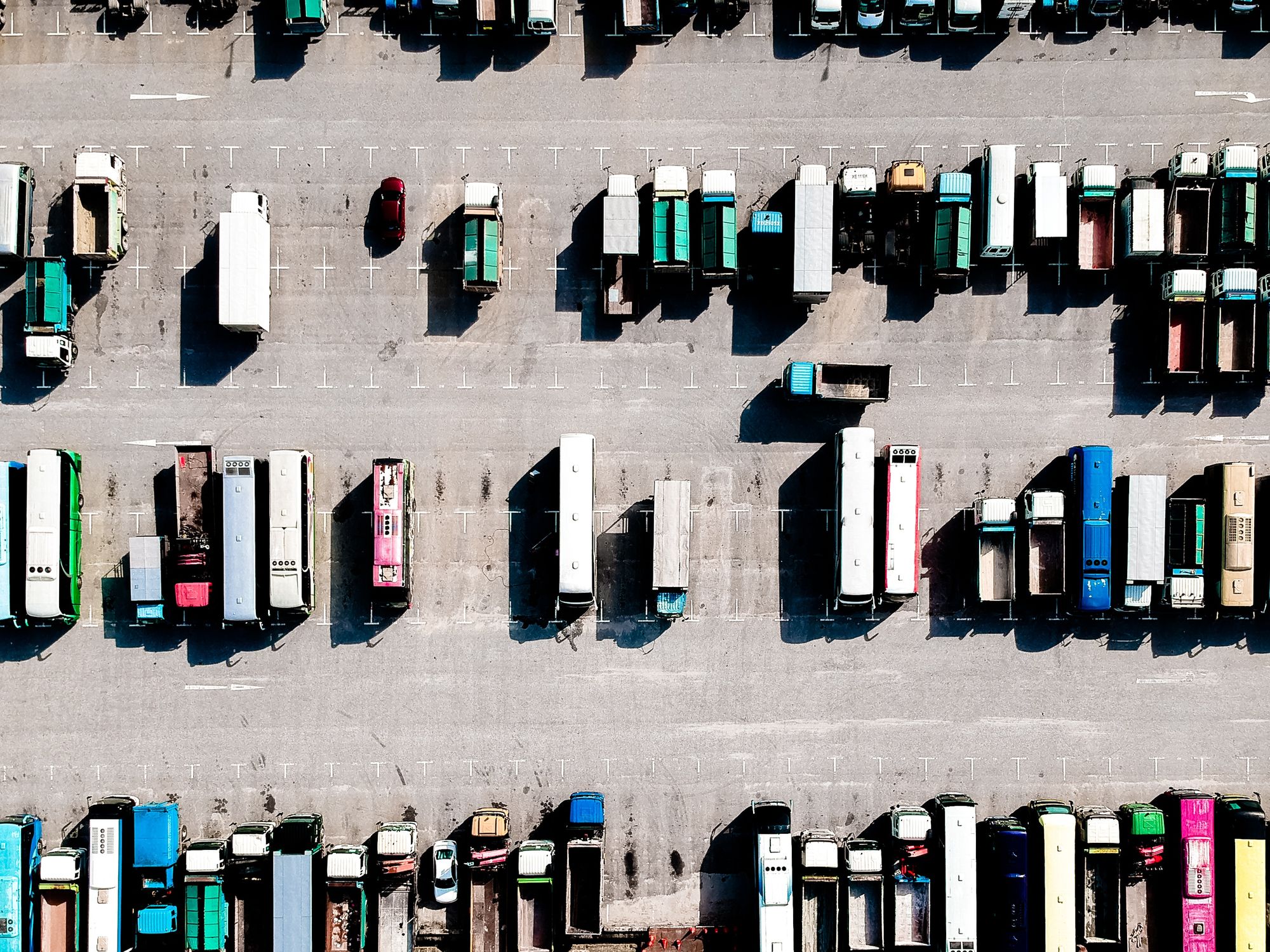 Having a GPS tracking device for trucks by your side, you would know your turns, you can quickly point the truck of your interest and reduce the dependency and cost on any yard management software if using any.  
And, a lot more...

A good place to start is scheduling a free demo with us.